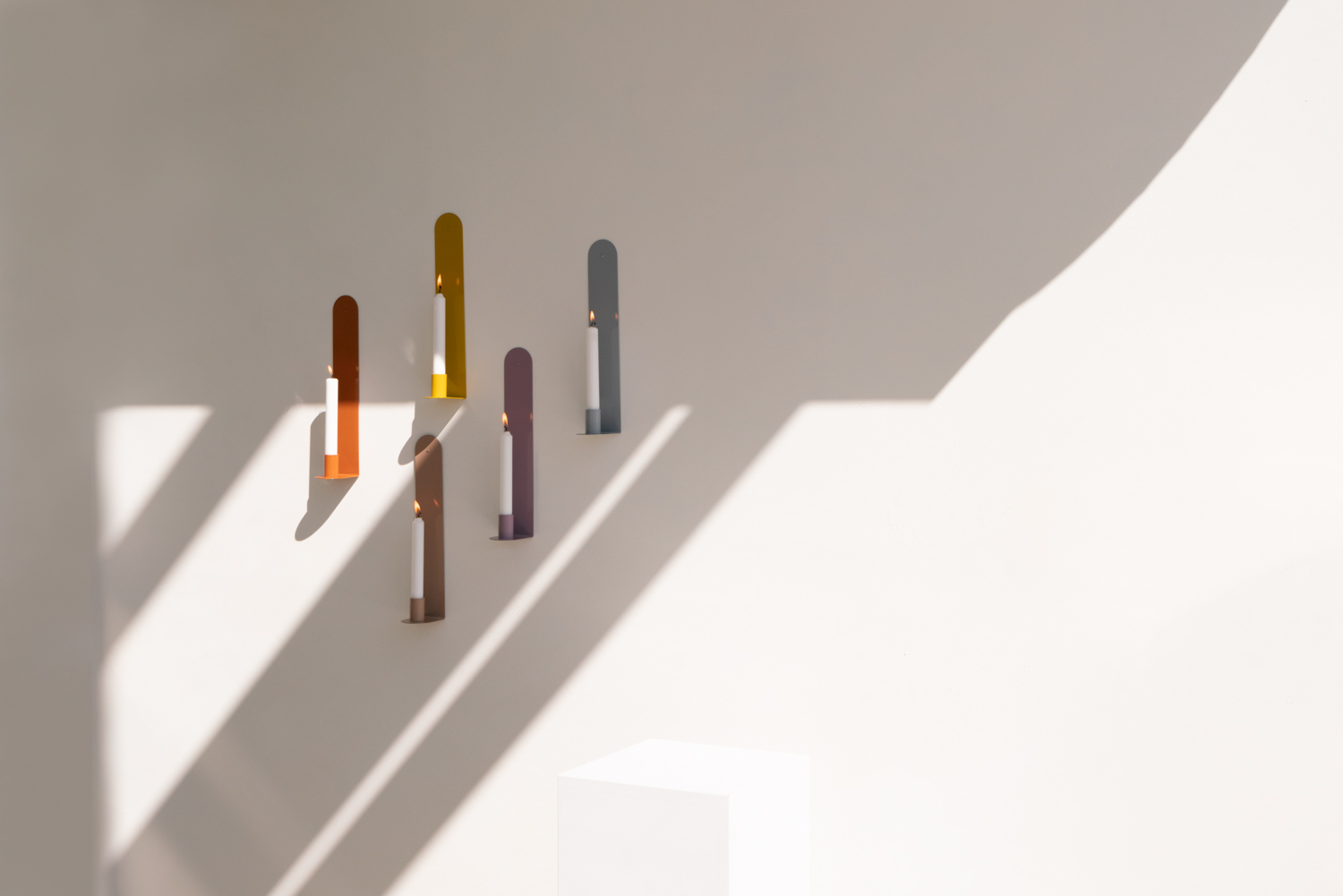 Since the arrival of electricity is relatively recent in the history of humanity, it was important for us to pay tribute to those thousands of years when fire was our main source of light.
At Luminaire Authentik we have created a candle holder available in 5 of our colors. This simple and elegant form derives directly from our luminaire constructions.
Our candle holder can be used on a desk, a table, or fixed to the wall which will bring a warm atmosphere as well as a subdued and lively lighting.
The box includes the candle holder in a colour of your choice from Lavender (LVL), Sunflower (SNL), Lagoon (LGL), Nutmeg (NGL) and Sahara (RHL). A white candle and a small box of matches.