SOLSTICE COLLECTION
The permanence of light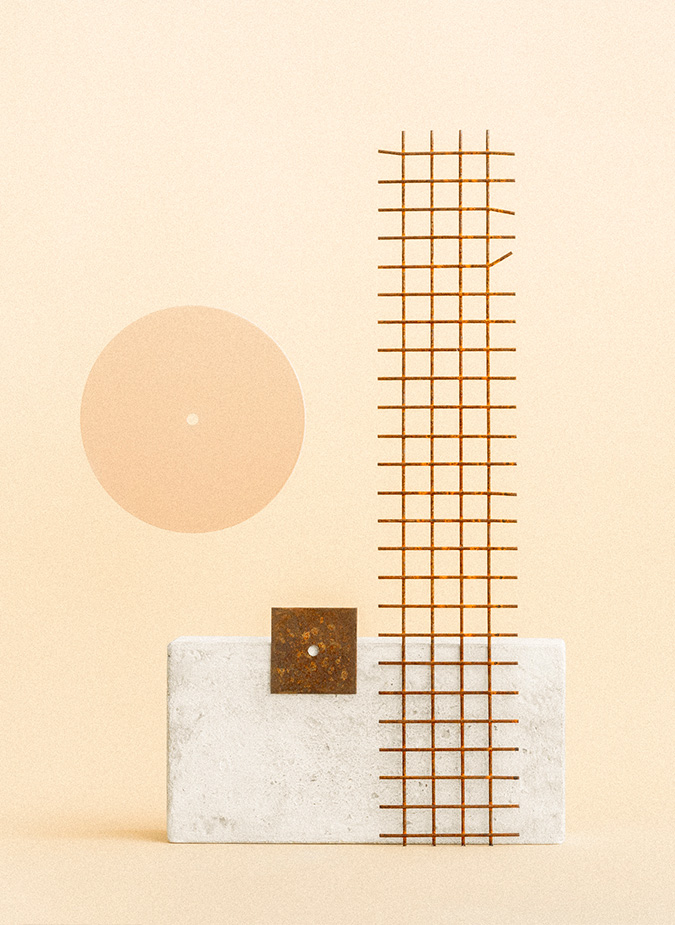 Unpolished materials, no preliminary sketches… only the artistic instinct of sculptor Jeremy Le Chetalier harnessed by the technical skills of Maude Rondeau, founder of Luminaire Authentik.
While the minimalist Scandinavian features soften the raw essence of the lights, the Solstice collection embraces the imperfect nature of the materials for a product designed with legitimate freedom of movement and an eye for detail.
Download the exhibition booklet
Collection Solstice: a series of unique lamps that are the fruit of a collaboration between a Montreal sculptor and a Quebec company and its Scandinavian world.
Balancing detail and fluidity, Jeremy Le Chatelier is fascinated by old materials and strives to renew their aesthetical potential. This premise serves as the foundation of his partnership with Luminaire Authentik.
Wavi Sabi, brutalism, Vervoordt. The blend of inspirations for the Solstice collection infuses it with a timeless, intangible essence.