We've curated our most loved fixtures in our classic and favorite colors of the season, all available within 3-5 days.
The Coquelicot collection is directly inspired by the natural flower and the organic shape. Its fluid and refined silhouette transcends femininity.
With its originality and audacity, it will define the tone of your dream atmosphere.
Download booklet >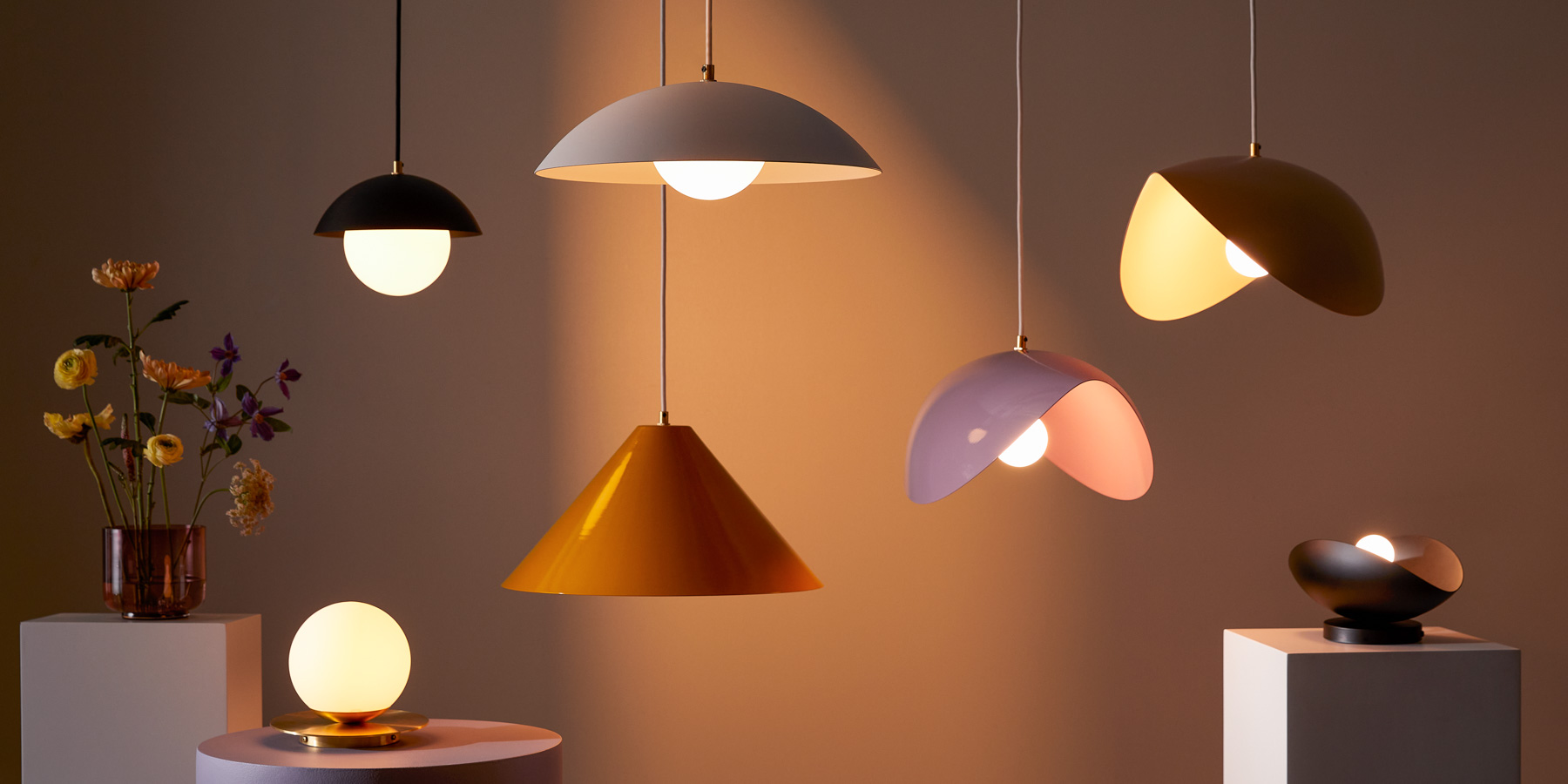 Inspired by the Nordic countries, the Danoise brings softness and diffuse lighting to the room of your choice. Whether suspended, used as a ceiling lamp or wall mounted, it lends itself perfectly to the sleek design.
Our Nomad collection is greatly influenced by the beauty that emanates from the sand dunes. We had a desire to put the conical shape in the foreground, a timeless design.
Like a work of art, the Krema will bring elegance and warmth to your decor. Whether applied alone to a wall or combined with other elements, our Krema model remains a classic. In addition to the 7 colors we have in stock, this model is also available in brass.
Some of the models in our Quick Ship collection are made for the exterior. After several tests and prototypes, we finally decided to launch our own outdoor collection, directly inspired by our interior designs. Exterior products in stock are labeled S-E in the title below.