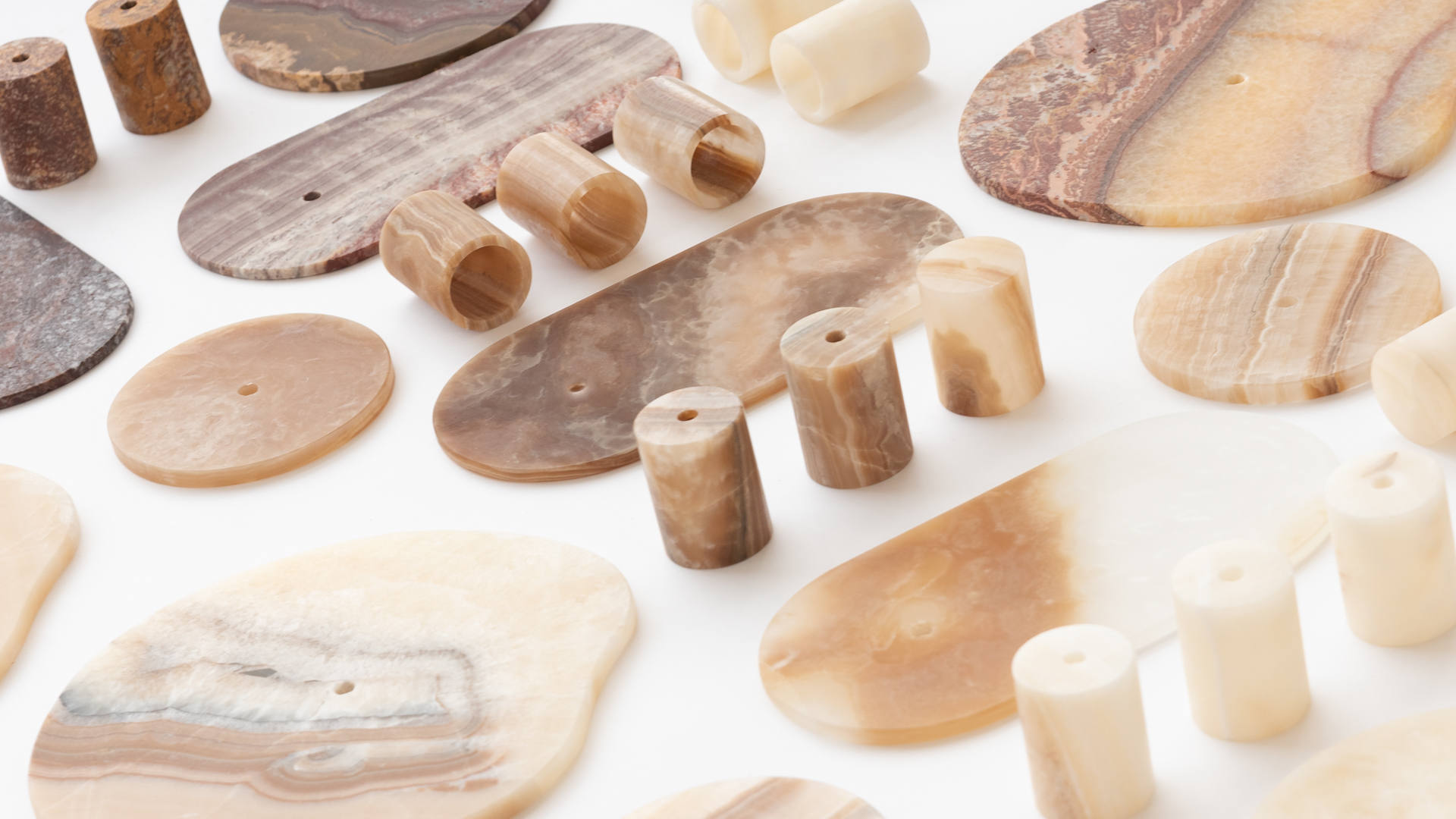 Onyx stone, a stone carefully selected to create unique pieces. We have worked with skilled artisans to transform this stone into fixtures that will bring a touch of elegance and sophistication to any space.
The onyx stone lighting collection is offered in a variety of shades, each with its own personality and charm. Five shades are available: cream, dark amber, light amber, rust and barista in the following collections: Nopal, Arche, Krema and NOS.
Variations in the material
Onyx is a stone that is distinguished by its unique and impressive color variations. The color of onyx can range from a dark brown to an almost pure white and can be presented with or without veining. Each stone has a different composition and it is impossible to predict what nature will provide. We take pride in considering each piece as a unique work of art, with its own personality and shades of color.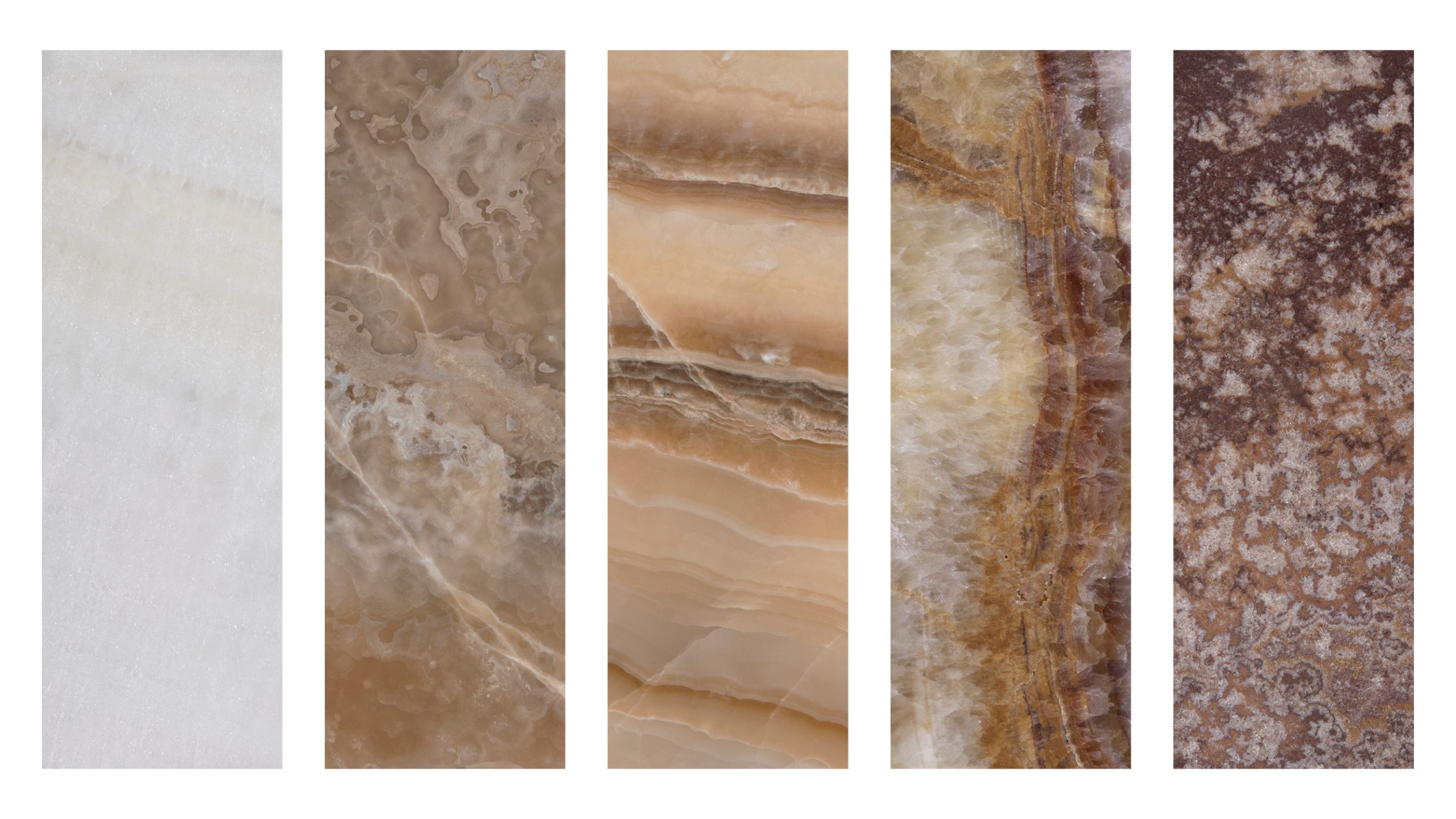 For the curious, onyx stone is a relatively hard stone, which means it must be cut and shaped with specialized tools. We wanted to show you the process from A to Z so here are the general steps:
Selecting the stone: The onyx stone is carefully selected for its color, texture and quality.
Cutting: The onyx stone is cut into rough blocks using diamond saws.
Carving: After the initial cut, the stone is carved with diamond grinders to create the desired shape and texture. We have decided to offer our Nopal, Krema, Arch and NOS models in Onyx stone.
Polishing: Once the stone is carved into its final shape, it is polished with polishing machines to give a smooth finish to the surface.