COLLECTION TERRAZZO
Stone and fragments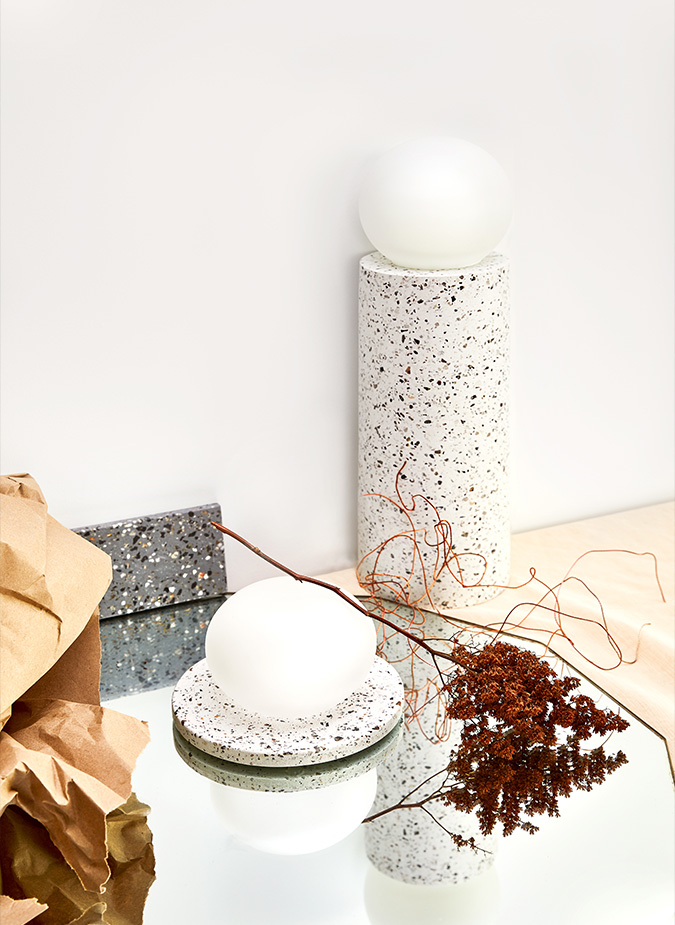 Luminaire Authentik is putting a fresh spin on a classic design with its new Terrazzo collection. Terrazzo is a combination of marble, granite, glass, and other natural stone fragments with cement.
Showcasing the beauty of the raw material, this composite gives the end product a speckled, timeless look. Once polished, the terrazzo is smooth, shiny, and long-lasting.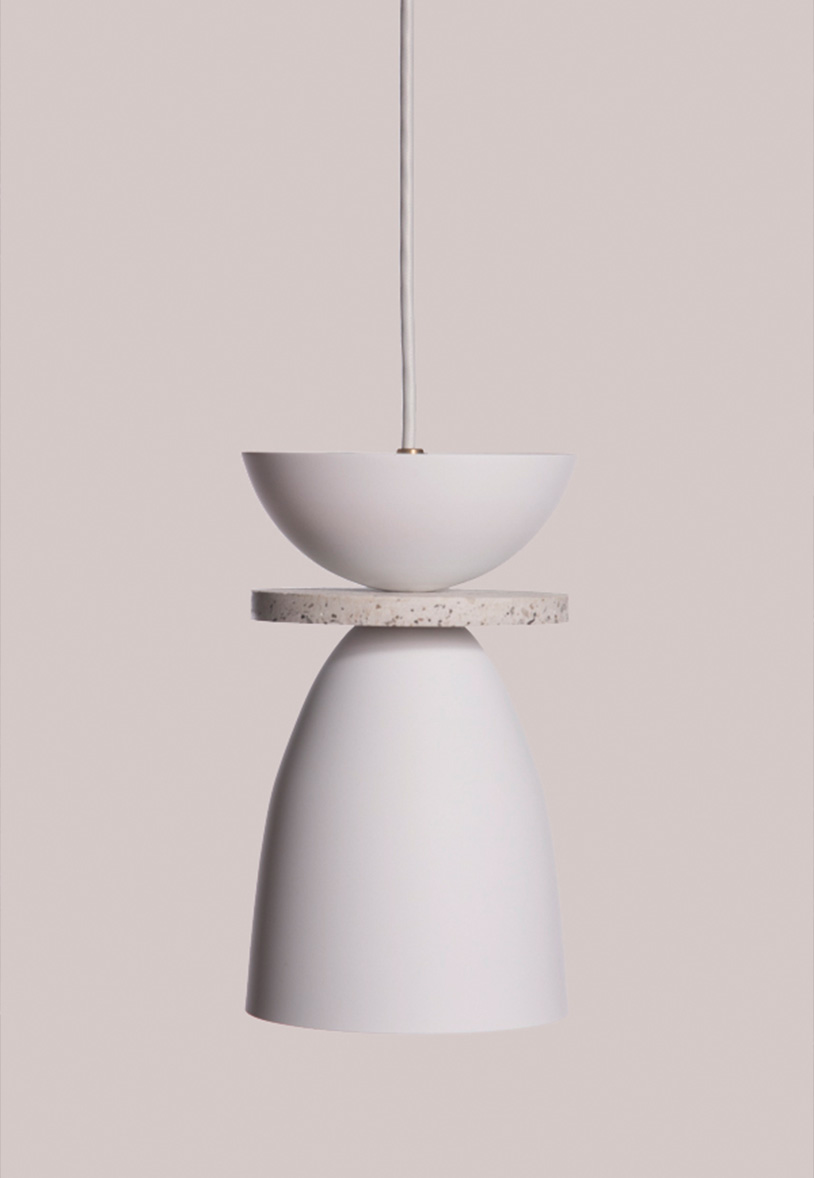 The SAT-T model features a subtle hint of terrazzo in the middle of the light. The circle plating creates a bridge between the two shades for a modern style that doesn't compromise when it comes to its unique look.
View product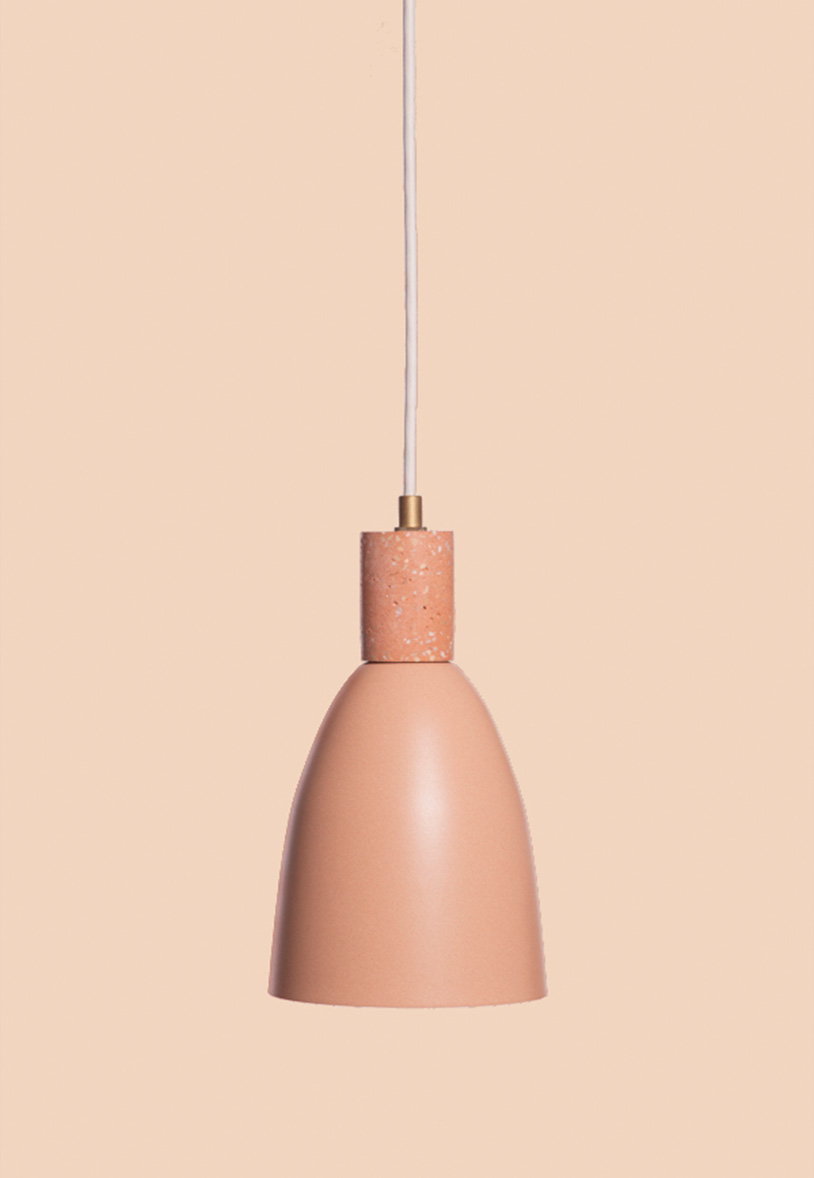 The COMPTON-T model features a terrazzo cylinder that stands out at the top of the shade, evoking the strength and durability of the light cast downwards.
View product
Luminaire Authentik's Terrazo collection is the fruit of an outstanding partnership with local firm Béton Johnstone. The result is a superior quality collection that is both sophisticated and timeless. A collaboration that shines a beautiful light on local know-how.
Also known as granito, terrazzo is an ancient flooring technique that is essentially a simplified mosaic featuring an infinite variety of colours. Its origins can be traced back a thousand years to the Mediterranean Region.
Our colours
Luminaire Authentik offers countless colour combinations. We carefully select our colours and make sure they reflect our DNA. Discover our Terrazzo selections below that you can match and customize with over 45 colours.