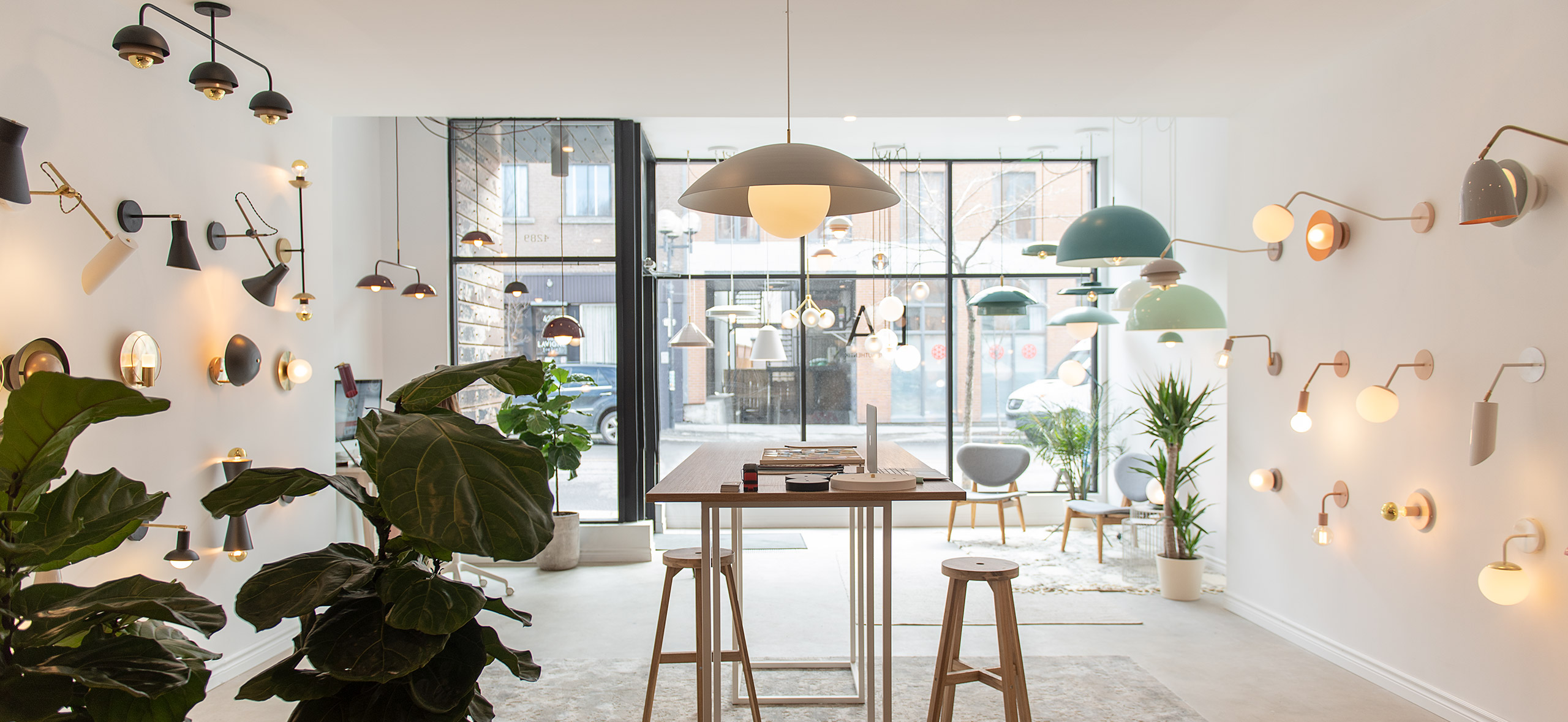 In Montréal's St-Henri neighbourhood, Luminaire Authentique offers designers (both amateurs and professionals) a one-of-a-kind experience.
By appointment, from Monday to Wednesday, this space is transformed into a collaborative workspace where professional designers are welcome to work alone, with their clients or with our experts, to design their lighting projects. Upon request, specialized classes are also offered.
From Thursday to Saturday, the workshop converts into an exposition hall, where everyone is welcome to design their personalized light fixture, with the help of one of our advisors.
Not-to-be-missed at LA-TELIER boutique: a materials library that identifies every model and finish; with endless possibilities, any design is conceivable.
*On appointment Monday to Wednesday
Thursday 10am – 6pm
Friday 10am – 5pm
Saturday 10am – 5pm
Sunday 11am – 4pm
4289 Notre-Dame street West, Mtl, H4C 1R7
514-662-0352 – info@luminaireauthentik.com